Beverly Sills (1929)

Sills was an American operatic soprano. She sang on the radio as a child and made her operatic debut in 1946. Her 1966 performance in Julius Caesar made her an opera star, not just for her voice, but also for her acting. After 25 years of singing with the New York City Opera, she became its director, and she also served as chairman of the board of New York's Lincoln Center and of the Metropolitan Opera. In 2006, she claimed to have stopped singing, even in the shower, for what reason? Discuss


Joseph Brodsky (1940)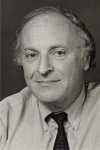 Soon after Brodsky began writing poetry in the USSR in the 1950s, he was accused by the government of "social parasitism" and sentenced to hard labor. Exiled in 1972, he settled in New York and began writing in English. He was awarded a Nobel Prize in 1987 and was poet laureate of the US for a time. His poetry, with its themes of loss and exile, is highly regarded for its intensity, depth, and wit. What was his retort when a Soviet judge once asked him, "Who enrolled you in the ranks of poets?"


Rosemary Clooney (1928)

Clooney was an American singer popular in the 1950s with hits such as "Come On-a My House." She also appeared in several movies, including White Christmas (1954), which co-starred Bing Crosby. In the 1960s, mental illness and drug addiction took a toll on her career, but she made a comeback in the mid-1970s and performed until her death in 2002. Her 1968 mental breakdown was precipitated by the assassination—as she stood nearby—of what personal friend?


Julia Roberts Online
Julia Roberts resource with latest news, monthly newsletter, biography, filmography, photo gallery and more on Julia Roberts.
m